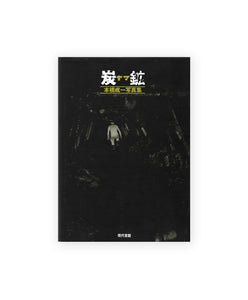 SEIICHI MOTOHASHI
Yama (mine)

Published by 
Book Size 19 x 24,7 cm
Pages pages
Hardcover
Language Japanese
First edition - second print
Seiichi Motohashi decided in 2015 to redo a book on his work at the mine and the people who worked there. He completed it with several unpublished photographs and took particular care in the printing. A very beautiful work which deals once again with a minority in Japan.
--------------
Seiichi Motohashi décide en 2015 de refaire un livre sur son travail de la mine et des gens qui y travaillaient. Il le complète de plusieurs photographies inédites et prend un soin particulier à son impression. Un très bel ouvrage qui traite une fois encore d'une minorité au Japon.